"Take a new ride with WhatsApp business because sometimes you learn and sometimes you win"
As we know that day by day we are using technology in every work of our life. Because of that, the demand of technology is increasing. and technology is updating in every day. in this way After lots of thinking, WhatsApp's program for a separate business app allowed official in late 2017. Which is known as WhatsApp Business And finally available for download from January 2018. Million of small business owners of India can take advantage of WhatsApp Business App.
WhatsApp Business is completely differ than the standard version of WhatsApp, But the working principle is approx the same. The main purpose of WhatsApp Business is connecting businesses and customers, rather than friends and family.
This app is designed for small business owners.
With the help of them, small business owners can easily communicate with their customers and manage their orders.
Features of WhatsApp
Make things easier to find
you can mark your important messages easily by star it helps you to find later when you need. to save it just tap and hold a message and hit the star icon, and when you need it later find it by selecting starred messages in WhatsApp main menu.
Hide time of your last seen
you can hide your last seen time on WhatsApp by following given steps.
Settings > Account > privacy > Last seen
 Where you find three options.
Everyone,
Only my contact and
No one.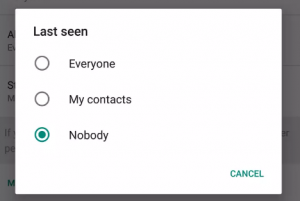 if you want that no one can see your last seen tap on No one.
Customize notification
If you are waiting for some special message from someone. you can set a custom notification for them. to do this you have to go to the name of the person and tap after that hitting custom notification.
Format your messages
To give a different look any of your messages you can highlight it just simply tapping and holding it, for more options go on the pop-up menu and click on the formatting option according to you- bold, italic, strikethrough or monospace.
Pin Conversation
Three contacts and groups of your WhatsApp you can be pin-up by tapping and holding a chat, after that tap the pin icon.
Mass message contacts
If you want to send the same message to all your WhatsApp contact then there is also an option to send it. which is just like BCC option in the mail. you can do this by clicking on the new broadcast option on the app's main menu.
Can email all conversation
Generally, no one do this on the regular basis but for any type of necessity, there is also an option to send your whole conversation with emoji and media attachment by selecting Email chat inside chat.
Mark chats as unread
In the condition when you have read the message but unable to give an instant reply then you have the option to mark as an unread message. In Android, long-press on the conversation, and in iOS, swipe left to right on chat.
WhatsApp Business app provide their users the facility of creating a business    
profile and users can also add details like company's website, location and contact information to it.
Users can also communicate with their customers, send updates and also solve any query they have.
With the help of Whatsapp Business you can present your business on WhatsApp, interact more efficiently with your clients, and support you improve your business," the company says.
Whatsapp Business App helps you, to easily interact with customers by using tools to automate, sort, and quick respond of messages.
Logo of WhatsApp Business
WhatsApp Business has a related logo to the general WhatsApp app, though its green speech bubble button contains a white B letter rather than a phone symbol.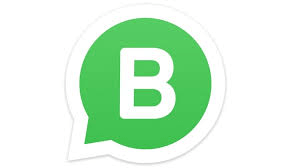 WhatsApp Business users can also be blocked and reported by you. To block go to your chat and click on the menu button and choose Report Spam or Block.
Currently, the Whatsapp Business is available only for Android users who are living in UK, Indonesia, Italy, Mexico, and the US.
Steps to setup your WhatsApp Business
If you have already a business number which is originally used for WhatsApp, firstly you will have take backup of your chat data to cloud storage.  

For backup go to chats > chat backup > and tap the 'Back Up' button. Keep in mind that the upload to the cloud is complete.

In Next step, download the WhatsApp Business App from the play store, install and to launch tap on new WhatsApp Business icon. Which you find on the home screen of your smartphone.

Now you have to verify your business phone number. Use the same number which you use to communicate with your customers.

After the verification of your number, you have to choose to restore the previous chat which is connected with the mobile number. This is the first step in which you backed up.   

Set your business name and then click on menu button on the chat area and tap on

setting

>

business settings

>

Profile

. here you get many types of fields like a contact card and you have to fill all the details that you want to share with your customers.  
After all the above process, the primary setup is done. Now you can connect with your contact list people and use the messaging tools to stay connected with them.  
Conclusion
After all the above discussion hope you understand that in present WhatsApp Business doesn't support on searching business on WhatsApp. For interaction, WhatsApp Business owner has to add your contact number on WhatsApp contacts or add you to a group. with the messaging features, WhatsApp Business has a high chance to do something really big and the addition of WhatsApp Payment should work as a catalyst.